Exploring Elizabeth James' iconic style in the Parent Trap, this blog delves into how to incorporate her effortless elegance into modern parenting.
The iconic style of Elizabeth James from the beloved movie "Parent Trap" has been a source of inspiration for many parents and fashion enthusiasts alike.
Her effortlessly chic wardrobe, characterized by elegant, minimalist pieces, and sophisticated accessories, has stood the test of time, remaining relevant and stylish even today.
This article will delve into the key elements of Elizabeth James' style, providing comprehensive details on how to recreate her timeless looks.
Whether it's her classic white shirt and black trousers ensemble or her stunning evening wear, this guide will help you channel the elegance and sophistication of Elizabeth James.
Key takeaways:
Elizabeth James' style in "Parent Trap" is effortlessly chic.
Her wardrobe includes neutral tones and minimalist pieces.
Key outfits include monochrome ensembles and elegant evening wear.
Key pieces in her wardrobe include white shirts and black trousers.
Her style influenced 90s fashion and continues to resonate in pop culture.
Here You Will Learn:
Overview of Elizabeth James' Style in Parent Trap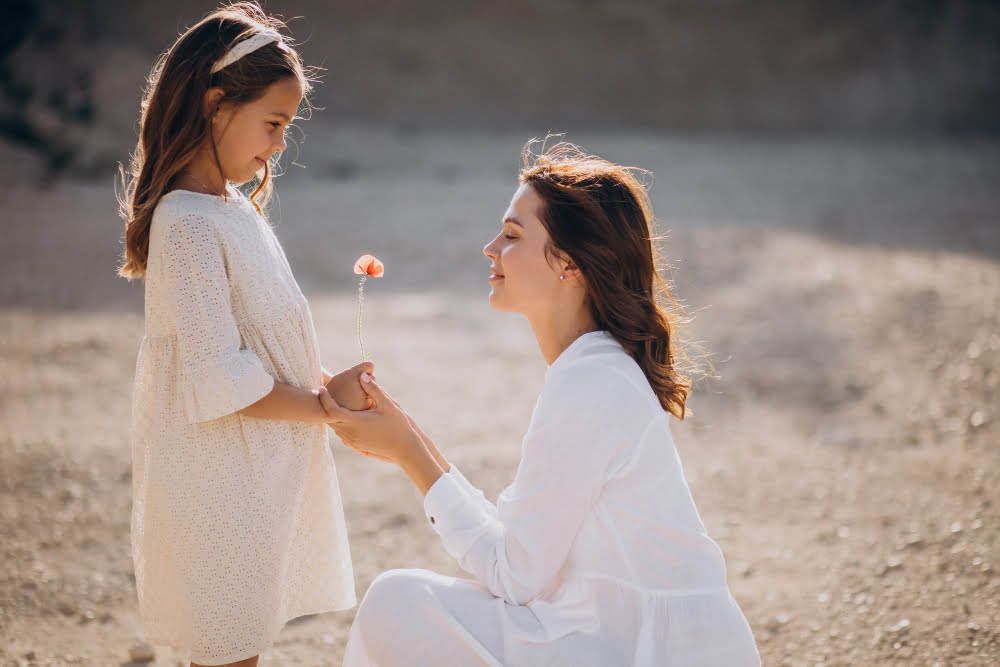 In the movie, Elizabeth James is often seen wearing clothes that demonstrate her refined taste, which marries simplicity with high-quality materials. Her wardrobe is predominantly neutral, encompassing shades of black, white, and tan, thus allowing each item to be mixed and matched with ease.
She embodies professional elegance in her tailored work outfits, which mainly consist of crisp blouses, fitted trousers, and structured blazers. Conversely, her casual style is defined by understated luxury, with cashmere sweaters, silk scarves, and pearl accessories being her go-to choices.
Stylistically, her fashion choices are timeless, making it possible for modern parents to adapt them into their own wardrobes.
Iconic Outfits of Elizabeth James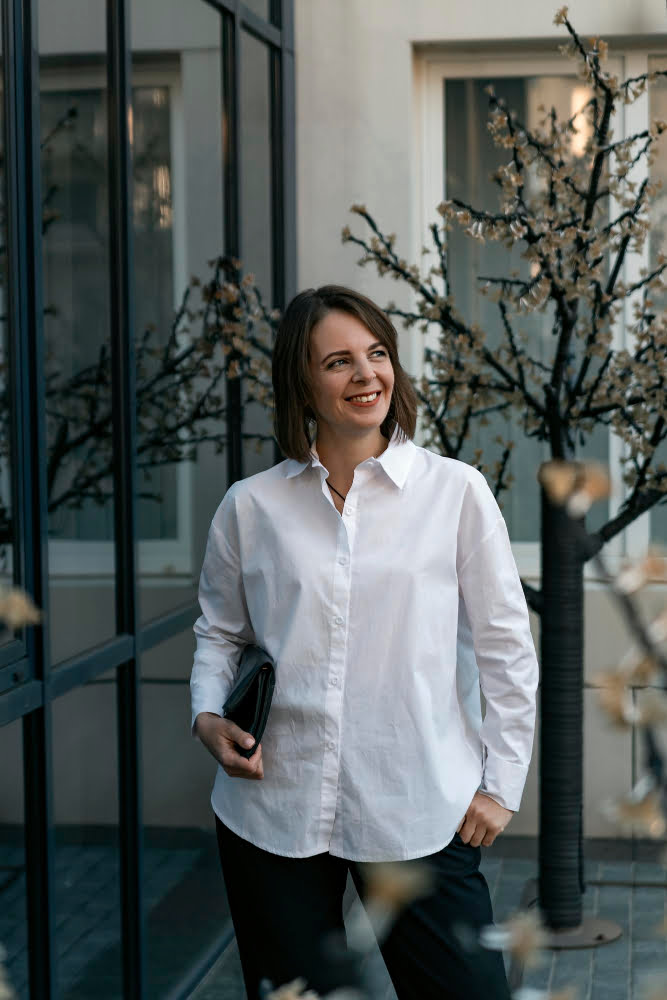 Elizabeth James turns day-to-day dressing into an art form with her iconic monochrome ensemble – a laidback, yet formal, attire.
She pairs a crisp white shirt with sharp black trousers, showcasing the power of simplicity.
Another unforgettable look is her elegant black evening dress adorned with pearls, epitomizing timeless sophistication during the dinner party scene.
Not to be overshadowed, her relaxed vacation wardrobe – an assortment of cool linens in neutral hues – proves that comfort and style can coexist.
Each outfit is versatile, polished, and makes a strong case for capsule dressing.
The Wardrobe of Elizabeth James: Key Pieces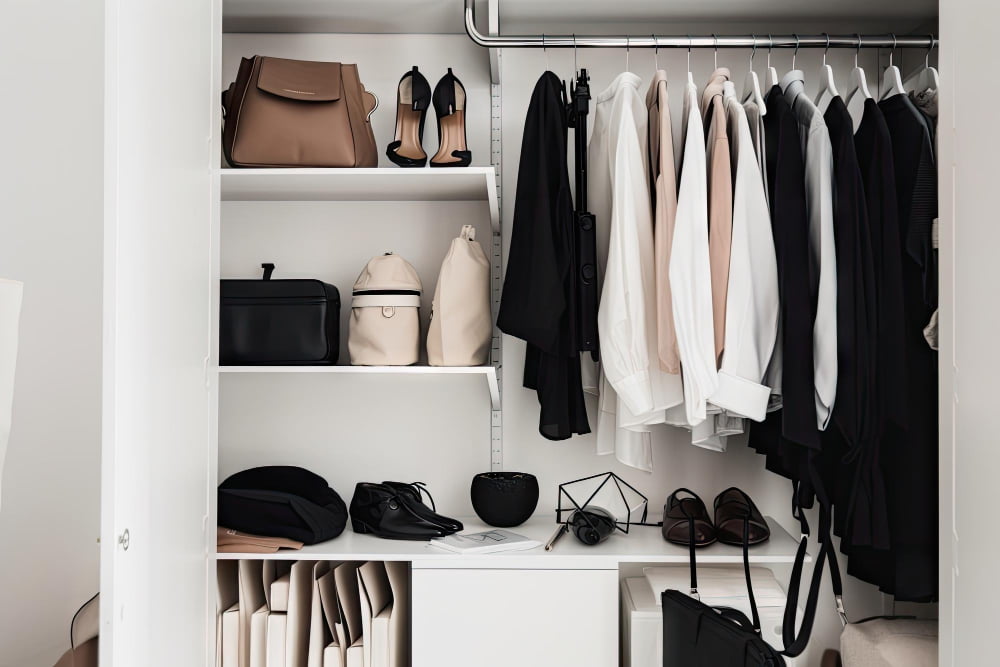 Boasting an array of simple, well-curated, and versatile pieces, the wardrobe indeed reflects the character's sophistication.
Key items include crisp white shirts, tailored black trousers, and elegant evening dresses.
Essential for elevating everyday style, her white shirts, often paired with understated jewelry, speak of an effortless chicness.
The tailored black trousers, on the other hand, epitomize her preference for structured, minimalistic pieces.
As for the evening wear, the memorable black gown she wore at a pre-wedding party encapsulates her penchant for timeless elegance.
By incorporating these essentials into your attire, channeling Elizabeth James' style becomes achievable and straightforward.
Analysing Elizabeth James' Workwear in Parent Trap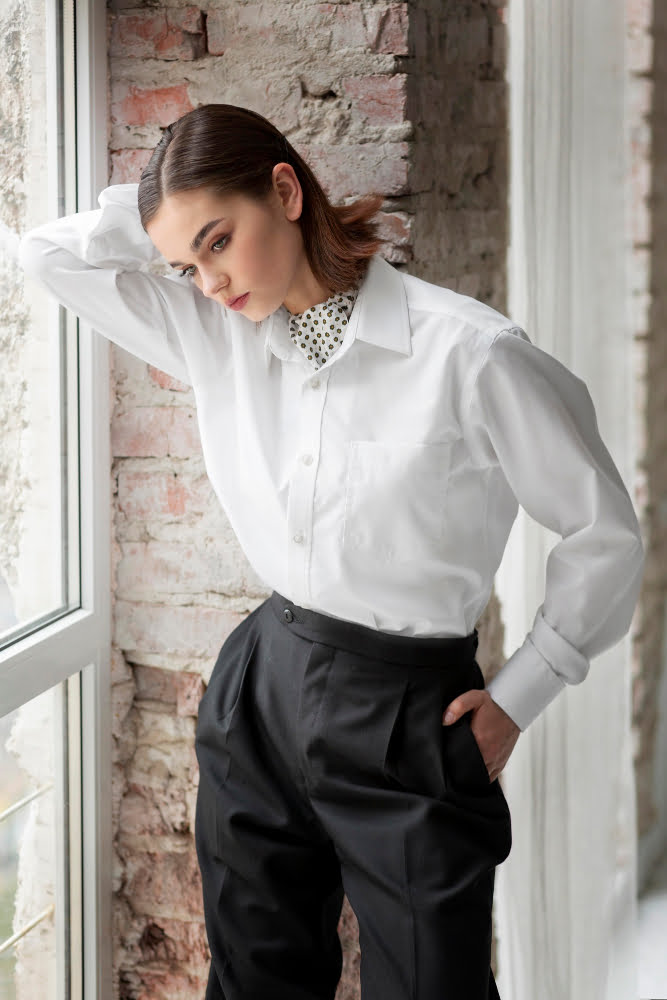 Dressed in a neutral palette, Elizabeth embraces a level of professional elegance that breaks away from the usual monotone business attire. Crisp, white shirts paired with black trousers offer a balance of contrast and simplicity, while tailored dresses exhibit formality and sophistication.
Her preference for gold jewelry more often than not, subtly enhances her minimalist approach to fashion. Classic heel pumps round off the ensemble, signifying authority and class in the workspace.
Each piece, selected with apparent care, complements the career-driven, successful image Elizabeth projects as a wedding gown designer. Her workwear as portrayed is a great source of inspiration for parents seeking to elevate their style without sacrificing comfort or practicality.
Elizabeth James' Formal and Casual Looks in Detail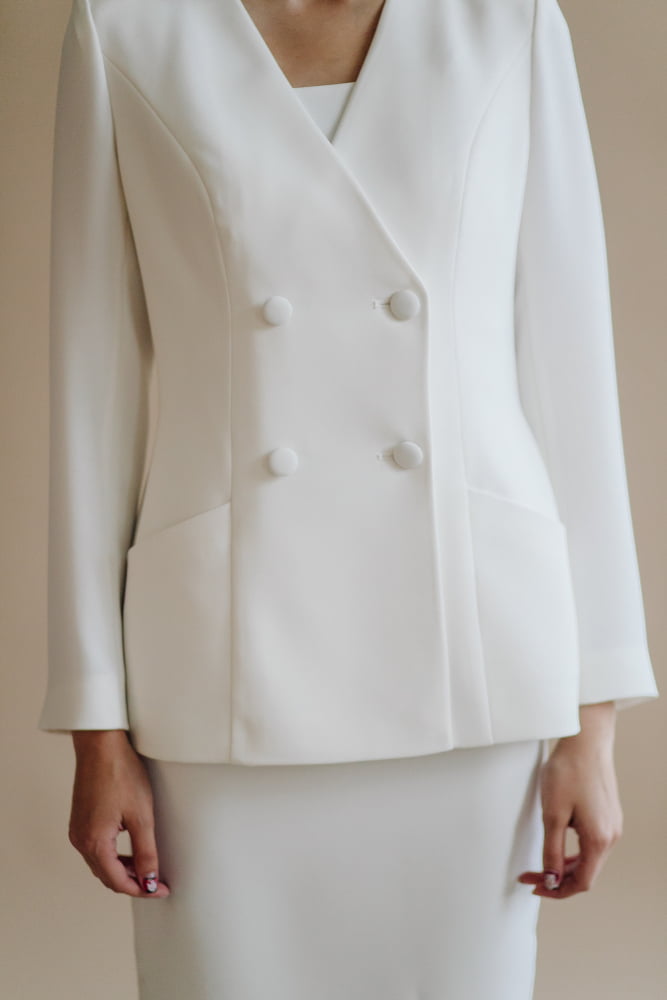 A staple of Elizabeth James' formal attire often relies on understated, elegant pieces. She presents an effortless blend of sophistication – think crisp silk blouses, pencil skirts and tailored black trousers. An outstanding example is the sleek black dress paired with a statement gold necklace, projecting sheer elegance.
Her casual style, meanwhile, embodies comfort without compromising on aesthetics. Loose shirts, pullovers, denim and earthy tones lend a laid-back allure to her wardrobe. This tastefully casual style manifests best in her flannel shirt and jeans ensemble. Incorporating these elements offers an uncomplicated approach to achieving the Elizabeth James look for daily routines.
Impact of Elizabeth James' Style On 90s Fashion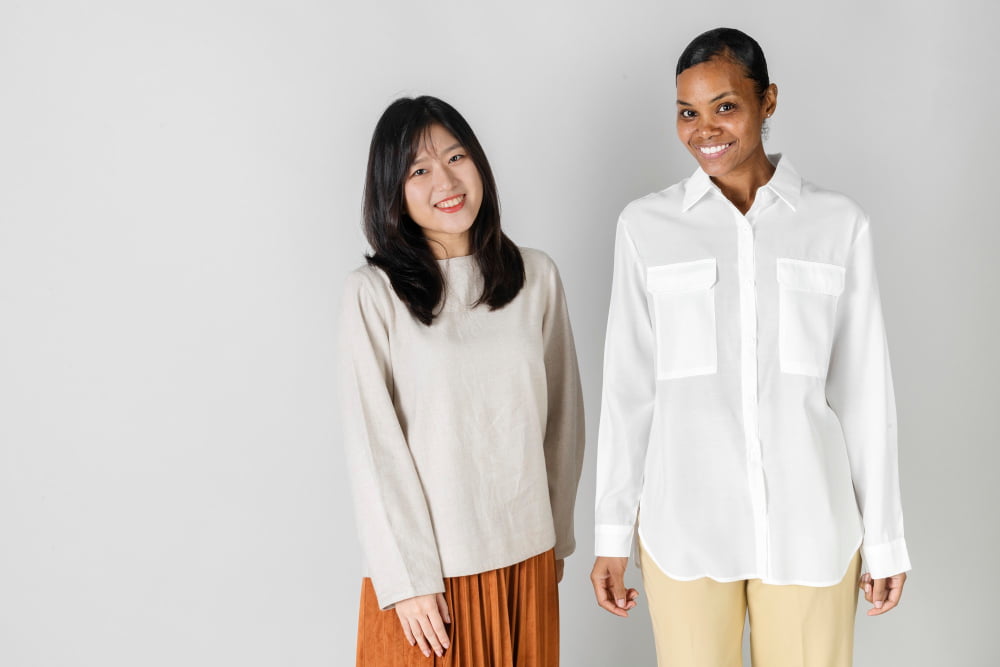 During the 90s, Elizabeth James' looks were seen as revolutionary, setting a new trend for minimalist fashion. Her preference for clean lines and muted colors went against the grain of excessively ornate and vibrant styles prevalent during that time.
This shift was widely embraced, with many fashion enthusiasts choosing simplicity and subtlety over ostentation. The widely lauded "less is more" fashion philosophy can be traced back, in part, to characters like James, heralding a new era of understated elegance and class.
Incorporating her fashion sense into everyday attire exposed a broader demographic to a different, more versatile approach to style – an impact that has remained prevalent to this day.
The Influence of Elizabeth James' Fashion On Pop Culture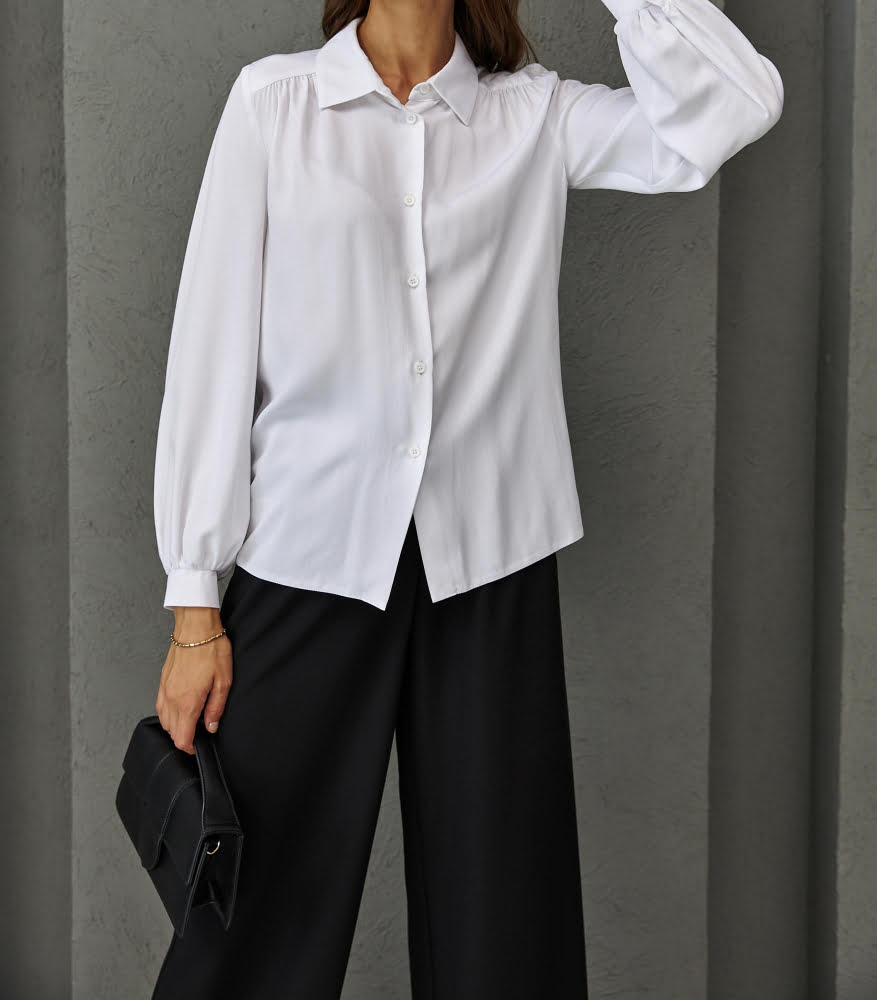 Elizabeth James' timeless fashion resonates beyond the silver screen, making sizable impacts on both '90s and contemporary pop culture. Her signature look rooted in minimalist elegance is often replicated by celebrities, stylists, and fashion enthusiasts.
Her white collared shirts, classic black trousers, and tailored coats became cornerstones for office-wear and professional wardrobes. Moreover, numerous fashion publications and blogs frequently reference her style, reinforcing her influence on broader fashion trends.
Iconic TV series characters and other film personalities continue to echo her wardrobe choices, clearly indicating the long-lasting, far-reaching effects of her stylish persona.
FAQ
What is a Chessy style?
The Chessy style is characterized by oversized denim shirts, khaki pants, and loafers.
Who is Elizabeth in the parent trap?
Elizabeth in 'The Parent Trap' is Annie's and Hallie's mother, who is also a renowned British wedding gown designer.
Who designed the dresses in the parent trap?
The dresses in the movie "The Parent Trap" were designed by Penny Rose.
Is Elizabeth James based on Princess Diana?
Yes, Elizabeth James, a character from 'The Parent Trap', was essentially modeled after Princess Diana in terms of fashion and beauty tastes, evident from their similar haircuts and preference for neutral tones.
How does the character of Elizabeth James in "The Parent Trap" influence contemporary fashion trends?
Elizabeth James, as portrayed in "The Parent Trap," has influenced contemporary fashion trends by promoting a sophisticated and timeless sense of style noted for its classic silhouettes, clean lines, and elegant fabrics.
What notable fashion elements can be seen in Elizabeth James' wardrobe in "The Parent Trap"?
In "The Parent Trap," Elizabeth James' wardrobe features classic elements like tailored blazers and breton stripes, which reflect her, sophisticated, cosmopolitan style.
How does Elizabeth James' style differ between work and personal life in "The Parent Trap"?
In "The Parent Trap", Elizabeth James exhibits a sophisticated, structured demeanor in her professional life as a wedding dress designer, contrasting with her more relaxed, nurturing nature portrayed in her personal life.